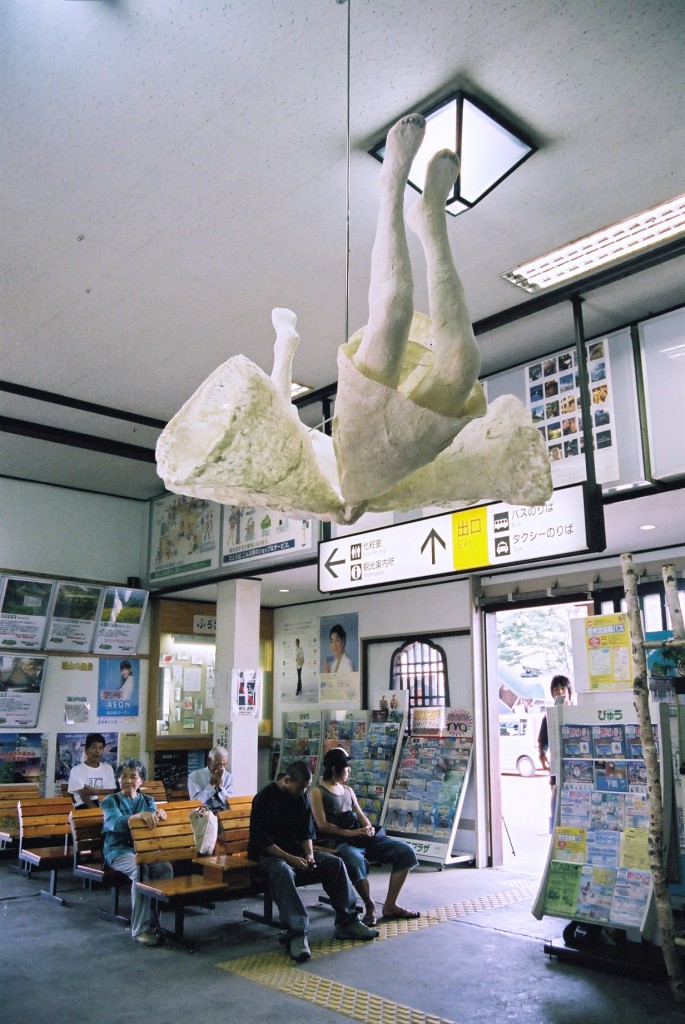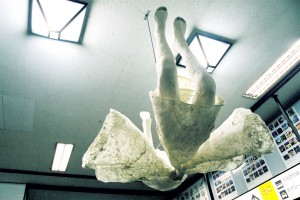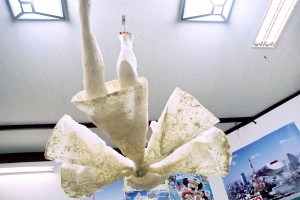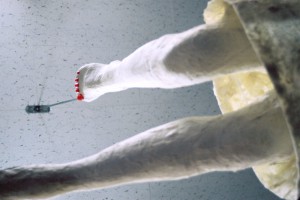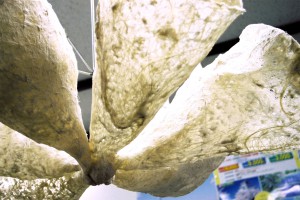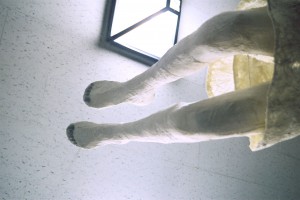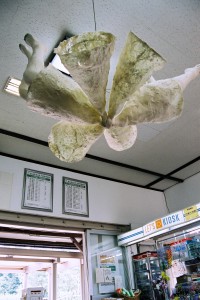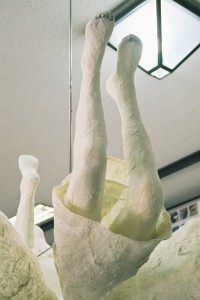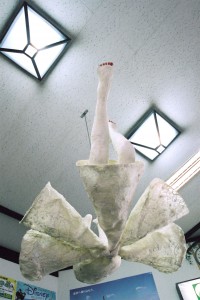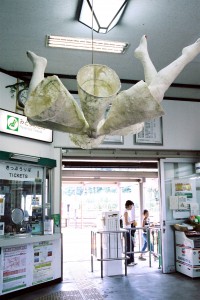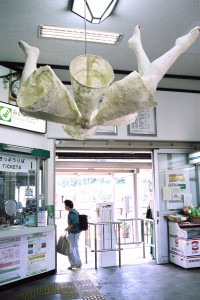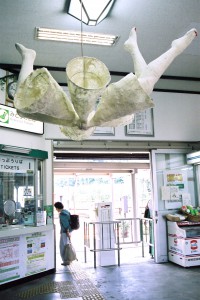 Hyper Repeated Girls
2006,JR Iiyama Station (Nagano Japan)
Won a prize in the "Japanese paper's homeland IIYAMA Competition"
You can always hear the laughing sounds from high school girls having fun in any of stations whether in country side or in the city.
Ever-lasting chatter with pointless contents reminds me of my days at high school.
The girls leave the station, graduate from school and turn into mature ladies.
The next spring, a new cycle comes which brings the station another laughing voice from its new students.
I designed this piece inspired by this never-ending loop.
The reason why I adopted the women's bare legs with skirts in a public place like a station was to show how sacred the image and the charm of beauty can be of those growing girls by using the pure white Japanese paper.
Hyper Repeated Girls (2006)
これは長野県のJR飯山駅の待合室で展示した作品。
飯山和紙のふるさとのコンペ提出作品で佳作を頂いた。
駅の展示と言う事で、私なりに「駅
を考えてみた。
田舎の駅、都会の駅はどこへいっても女子高生の楽しそうな笑い声が聴こえる。永遠に続くようなおしゃべりに他愛も無い会話内容。私の高校生時代を思い出す。
彼女達も卒業し、大人の女性へと育ってこの駅を離れてしまうだろう。そしてまた春になり、この駅にも新入生の笑い声が響き渡るのだろう。
そんな事を思って、この永遠に続くループを作品にした。
叉、駅という公共の場に女性を想像させるスカートと生足を置きたかったのは、成長途中の少女達の色香の美しさをを神聖なイメージを持たせる白い和紙を使って表現したかったからだ。